Fowey Week Sailing 15-22 August 2020
Published 06:41 on 5 Aug 2020
Fowey Week to go ahead with revised format
15-22 August 2020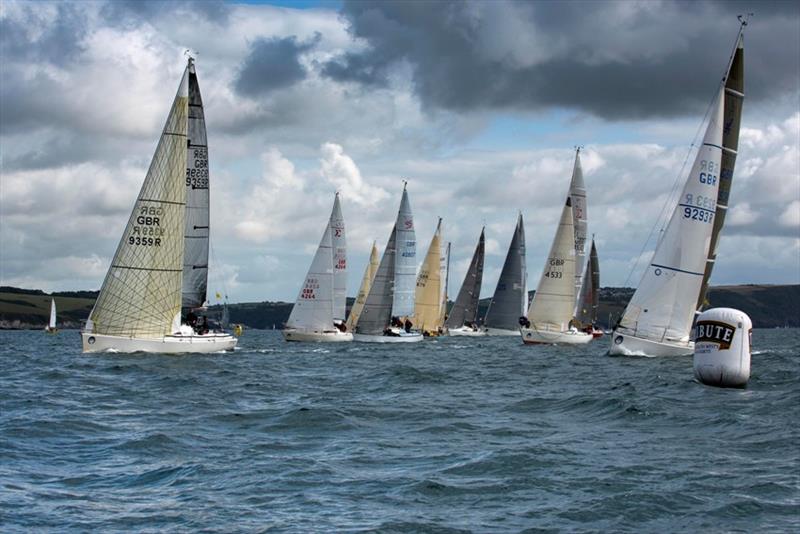 Fowey Week © St Austell Brewery
CLICK HERE for Mini Regatta Entry

Fowey Royal Regatta will take place this year from Saturday 15th - Saturday 22nd August in a revised 'Mini Regatta' format.
Racing for cruiser classes will take place over three days from Thursday 20th to Saturday 22nd August with racing for dinghies on Thursday 20th and Friday 21st August.
Earlier in the week, Fowey's local one design classes, the Fowey Rivers and Troys, will each race in their own championships which in normal years are usually held over weekends in May and June respectively. The Fowey River fleet will also use the event to celebrate their 70th anniversary.
The Port of Fowey Race Organising Committee (POFROC) decided on the revised format due to the cancellation of shoreside events by the Fowey Royal Regatta Committee and the current COVID-19 restrictions which have prevented the usual passages races to and from Falmouth.
For further details about the cruiser and dinghy racing for this year's Fowey Week, please contact the POFROC team by email admin@pofroc.org.uk or visit pofroc.org.uk.
Last updated 12:19 on 7 August 2020